Innovative, functional, durable
Terrazzo Worktop is proud to present the very best in Terrazzo tiles and flooring without compromise.
Terrazzo worktops and tiles
Interior & exterior Design made easy
Terrazzo tiles have become a popular choice for flooring, wall cladding, countertops and vanity tops; overtaking mosaic tiles and granite and for a good reason. Terrazzo tiles are more customisable and resistant to the everyday staining and scratches you're likely to see in an interior and exterior setting. 
Terrazzo, or "terrace" in English, derived from the Latin Terra meaning 'earth', is a composite material that is pre-cast into slabs consisting of numerous recycled chips of both natural and manufactured materials; using a base of marble, granite, and quartz that is then filled in with glass and shells to create a remarkable pattern . This is set into place by a cementitious or a polymeric resin binder, sharing similarities with traditional stone from a strength perspective. The result is a gorgeous and sturdy addition to any household with an emphasis on style.
Terrazzo has been around for thousands of years, with a resurgence being seen in residential and commercial settings in recent years. Terrazzo tiles are the ideal solution for flooring, wall cladding, and general home décor. Terrazzo worktops offer design freedom, with a wide range of patterns and colours that are endlessly customisable. 
Terrazzo worktops are fabricated to create a strong resistance to the everyday stains, scratches and scrapes that can occur in a kitchen environment. The surface sealant helps to stop food staining, utensil scratching, and direct heat from damaging the surface that would affect the likes of natural stones including granite and marble. The non-porous quality of the epoxy surface limits dangerous bacteria from building up, allowing the surface to remain bacteria-free and hygienic day in, day out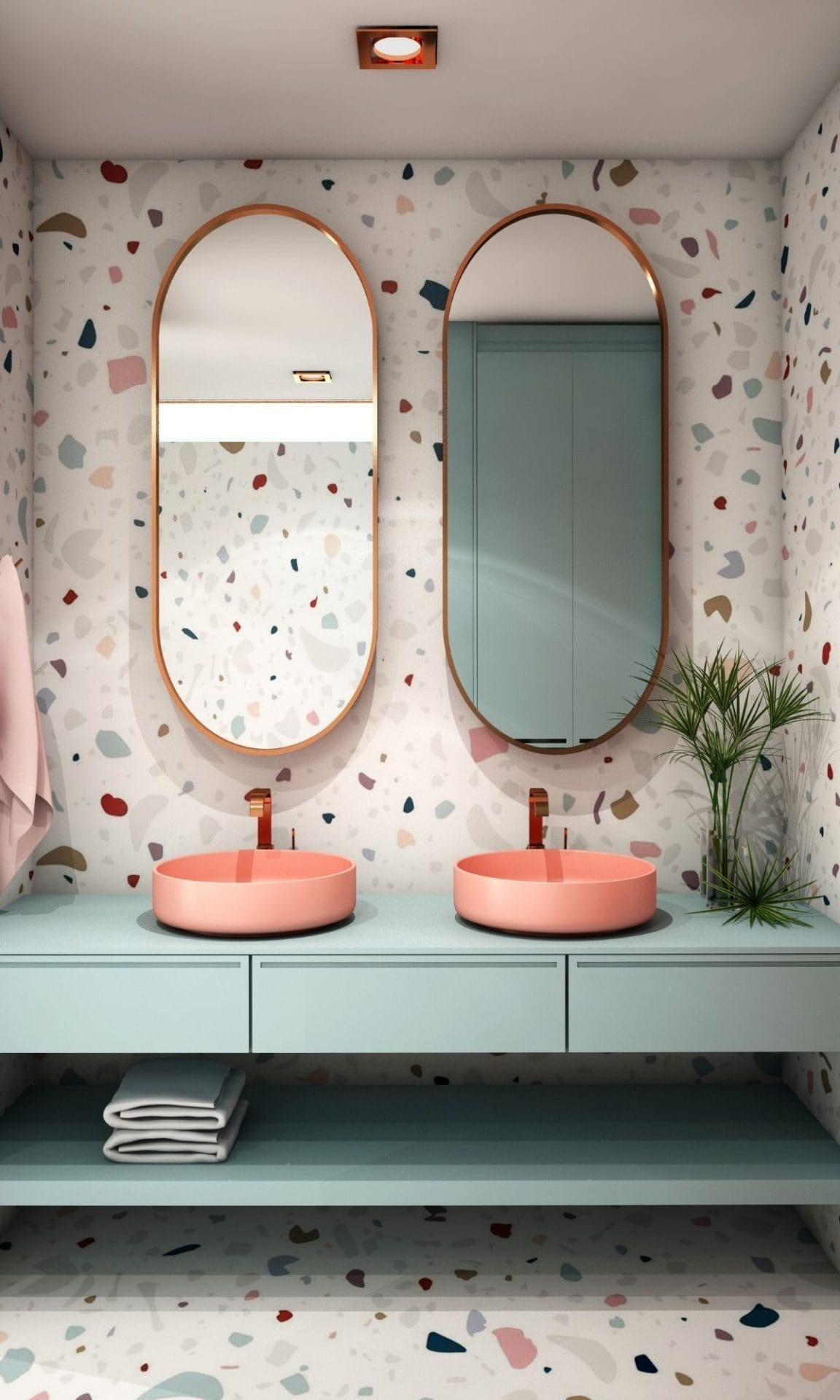 Are you ready to use Terrazzo in your home?
Terrazzo is a fine addition to any living or commercial space. If you would like more information on our worktop range, or are looking to use it in an upcoming project, please don't hesitate to contact us today.